The Nextdoor Neighborhood hub is marketed as being the best way to stay informed about what's going on in your neighborhood. Actually, it is a data mining operation designed to sell your data to advertisers and government agencies. Does it make sense that the best way...
read more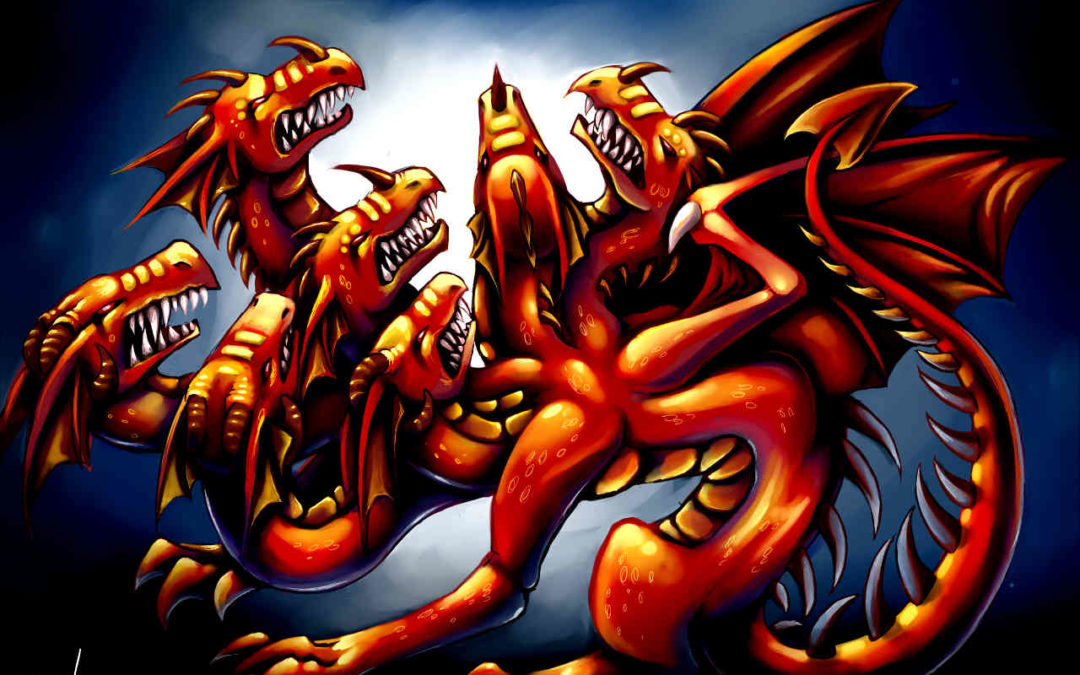 Image Credit: 7 headed red dragon of the apocalypse by Zrcalo-Sveta We all know it is coming . . . sooner or later . . . the Mark of the Beast – a Digital Cryptocurrency! Revelation 13:17 and that no one may buy or sell except one who has the mark or the...
read more
All the events that the Apostle John describes in the Book of Revelation Chapter 12 can be clearly seen in the stars. Follow along as we open up the Book of Revelation and compare the prophecies to the actual events in the heavens using a modern planetarium computer program.
The shocking fact is that these events start occurring in 2017 – and they end in 2022!
Comet 21P is on track to cross the Earth's path just three weeks ahead of our planet's arrival on October 8, 2018.
This has happened before!
In 1933, it caused a meteor storm – warning Europe of Hitler's rise to power.
In 1946, it caused a second meteor storm – warning America of the rise of the United Nations and the One World Governmental System.
It is about to cause a third, and final, meteor storm this year – and the threat it appears to be warning us about is too evil to even contemplate!
From late 2013 through 2015 we experienced some amazing phenomena.
Nine consecutive "signs" appeared in the heavens – each timed concurrently with the Biblical Appointed Times of Yehovah.
Was this some kind of cryptic message from the Creator? If so, what was He telling us?  If you take a list of the geopolitical events that happened during this same two-year period and compare them with the "signs" then you can decrypt His message.

What we found out was that these signs were a warning – A Final Warning!
Are we living in the Age of Aquarius?
A recent planetary alignment suggests that we have already witnessed the dawning of this new Age as described in the popular 1969 hit song by the Fifth Dimension titled "Aquarius"!
It may be surprising, but by analyzing the stars, we can determine with certainty whether we are in this Mystical Age of Perfection – or if not – when we actually will enter the Age of Aquarius.
Join me for an exciting look at what we can expect to see in The Age of Aquarius – and how it is actually Biblically based!